Agnieszka Zarska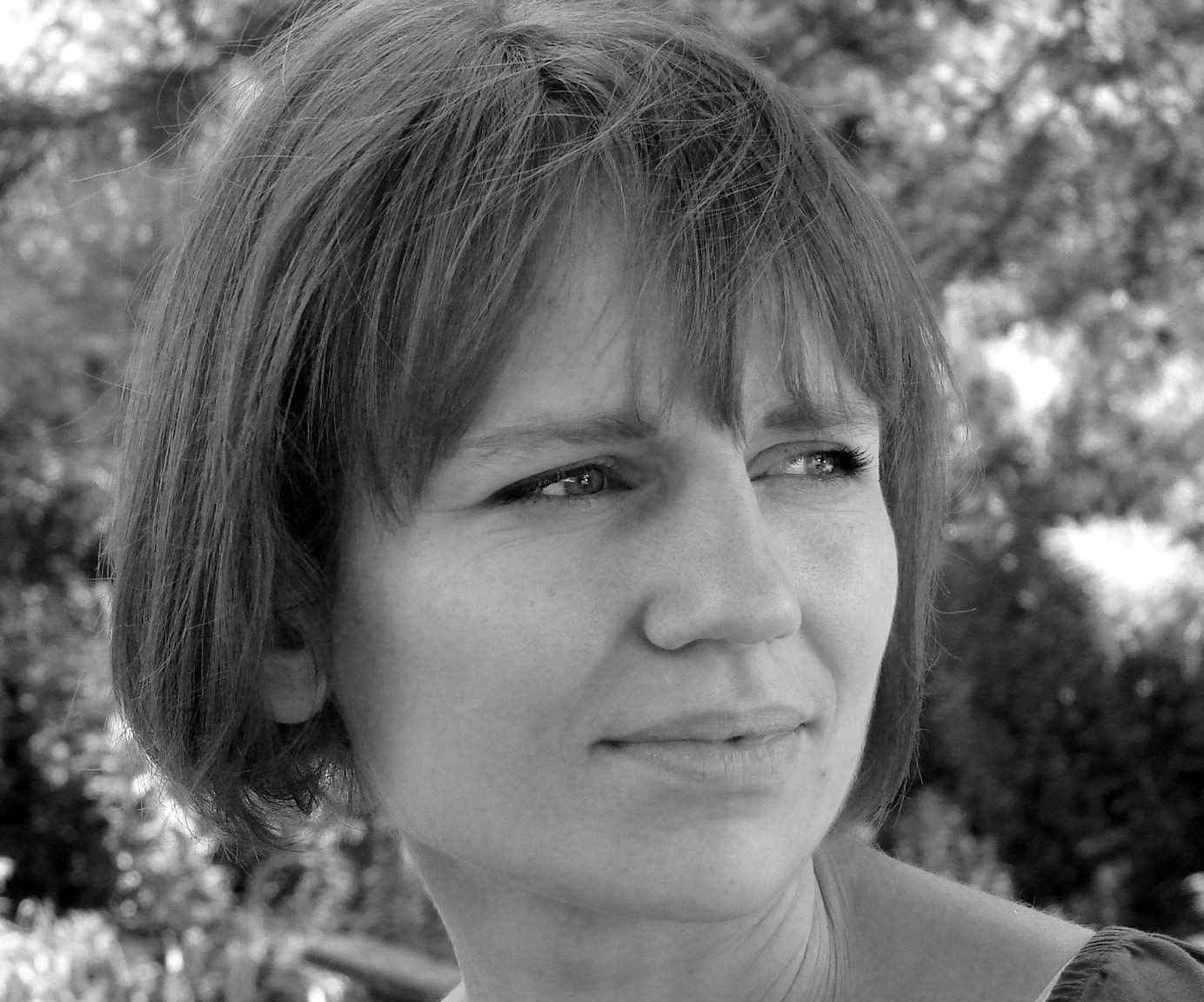 The Polish musicologist, choirmaster, conductor, art promoter and cultural manager, Agnieszka Żarska, graduated with distinction from the Institute of Musicology at Lublin Catholic University specialising in choir conducting .
For years Agnieszka Żarska has been fascinated with vocal polyphony; music and culture of ancient times. She is developing her expertise by participating in symposiums and workshops for conductors (International Choir Music Symposium - Gdańsk 2003, Legnica - 2004), master's courses run by Professor Uve Gronostay (Germany) and Professor Jan Łukaszewski. In 2008, she took part in rehearsals for J.S. Bach's Johannes-Passion (BWV 245) in Vienna Musikferein led by Nikolaus Harnoncourt .
Agnieszka Żarska is co-founder and Artistic Director/Manager and the author of all artistic-educational projects of Szczawnicki Chór Kameralny (Szczawnica Chamber Choir), initiator and artistic project manager of the team, collaborating with orchestras and soloists of HIP ensembles (Musica Aeterna Bratislava, Musica Florea Praha, 17th & 18th Century Music Ensemble Extempore). She is an originator and artistic director of Baroque Exploration Festival, founder and artistic director of the international ensemble Baroque Collegium 1685. Within the framework of the Baroque Explorations, she acquires funds finances and organizes oratorio-cantata concerts, virtuoso recitals and Polish premieres of Baroque operas:
Armida
by Giuseppe Scarlatti, Coronation opera
Costanza e fortezza
by Johann Joseph Fux,
Terpsichore
by GF Handel,
Muzio Scevola
by Amadei, Bononcini, Haendel.
As conductor she has performed the following works:
Johann Sebastian Bach: Cantatas
BWV 10 Meine Seel erhebt den Herren, BWV 11 Lobet Gott in seinem Raichem,
BWV 29
Wir danken dir Gott
,, BWV 58 Ach Gott, wie manches Herzeleid,
BWV 63 Nun komm der Heiden Heiland, BWV 65 Sie werden aus Saba,
BWV 82 Ich habe genug, BWV 113 Herr Jesu Christ, du
höchstes Gut
BWV 123 Liebster Emmanuel,BWV 129 Gelobet sei der Herr,
BWV 133 Ich freue mich in dir , BWV 194 Hochsterwunschtes Freudenfest,
BWV 249 Oster-Oratorium.
George Frideric Handel:
Chandos Anthems No. 2
, No. 6b, No. 8,
oratorios
Saul
,
Messia
h (selection),
overtures:
Juda Macabeus
,
Theodora
;
Samuel Capricornius:
Jesus In pace imperat
,
Magnificat
;
Michael Richard Delalande: Grand motet
Super flumina babilonis
;
Claudio Monteverdi:
Beatus Vir a 6
(
Selva morale e Spirituale
),
Cantate Domino
,
Deus in adiutorium meum intende
;
Marc Antoine Charpentier:
Te Deum
(selection);
Polish baroque music by Mikołaj Zieleński, Marcin Mielczewski,
Grzegorz Gerwazy Gorczycki, Sylwester Stanisław Szarzynski
a cappella repertoire from Gregorian chant to contemporary music,
including motets by Felix Mendelssohn, Antony Bruckner, Max Reger,
Maurice Duruflé;
Premiere performances of contemporary music: a cappella miniatures,
inspired by the traditional sacred songs of the Polish highlanders,
written especially for Szczawnica Chamber Choir.